Programs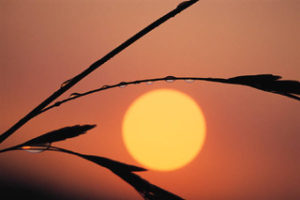 Upcoming Leadership, Personal, Coaching and Organizational Development Programs in Nature for 2020
Dear friends and colleagues, I would be delighted, if you could join me, and my fellow guides in one of our programs. Please read the offerings presented below and feel free to contact me with any questions. All programs are for anyone feeling called to join. Previous nature experience is not necessary for any of these programs.
christiane@gfconsulting.org Cell: 202-285-3476
---
Coaching supervision PLUS as a reflective practice through nature's mirror
Benefit from supervision and learn new nature based coaching practices and tools
This is an invitation for a unique supervision experience. To not only reflect on our coaching practice but to bring in nature as a guide to help us to do that. To learn about a nature-based wisdom approach, and the skill of mirroring to bring in new perspectives into our coaching. For the benefit of ourselves, our coachees and the wider community. This Supervision experience also provided the opportunity to become a regular supervision group. This experience is limited to 6 participants to ensure attention and a close-knit community of coaches.
You will find that you see your dance with your coachee, and the coachee themselves with new eyes, hear with new ears and can act courageously from a grounded place.
For coaches who want to:
reflect on their coaching practice in this unique period
experience supervision (including in a different way)
learn the powerful technique of mirroring as 'listening with the heart'
bring a nature-based approach to their own practice
connect with fellow coaches as a supportive learning community
---
Your True Nature Coaching – Online
(Not only for coaches), 16 CEUs for ICF coaches available
DATES:
A: SEPTEMBER 25-26 & OCTOBER 3-4, 2020 3P-7P CET/9-1P EST EACH DAY
WITH YOUR GUIDES CHRISTIANE FRISCHMUTH AND RUSS WATTS
B: OCTOBER 22-23 & OCTOBER 29-30, 2020 12N-4P EST/9A-1P PST EACH DAY
WITH YOUR GUIDES CHRISTIANE FRISCHMUTH AND MELISSA KELLY-MCCABE
Have you been wondering how you can take your coaching to the next level?
Are you wanting to serve your clients in an even more meaningful way – to go deeper and more creatively?
Does being in nature "fill you up"?
Would you like stay home and learn more virtually, rather than travel as the world continues to fight this pandemic?
If you have answered yes to any of these questions, then plan to join us – and give yourself a momentous gift that you can share over and over again with yourself, your clients and others you serve.
We are personally inviting you to join us for a special highly experiential, virtual program that brings together ancient, sacred practices, new experiences, deep connections, and profound meaning making, all with the healing benefits of being in nature. And yes, you will be in nature, as you access your own nature in a local park, your yard…even using an indoor plant or photo.
What exactly does this mean?
Using an adult development framework, you will learn how to build confidence while working in natural surroundings, apply nature-based practices in your own practice, all while honing your skills with the new ICF Core Competencies and gaining CCEs in the process!
It is in nature that our "True Nature" can emerge so clearly! Whether you have worked in nature, coached in nature, or are curious about what's possible to partner with nature, you will learn and practice skills to move beyond "talk coaching". You will be invited to embrace the sacred pause that nature allows us to let the extraordinary emerge. You will connect in a community with like- minded people to discover what's possible. [Advanced practicum sessions with a Mentor Coaching hour available for "second (or third!) timers".]
Upon completion of all 4 program sessions, you will receive the ICF credits.
---
Green River, Utah: Women's Retreat – September 5-14, 2020
We offer a 9 day canoe river trip down the Green River of Utah which includes a supported 72-hour solo experience in Labyrinth Canyon. Our women's river retreats are a deeply spiritual journey… a powerful way to connect with your purpose during times of great transition. All ages, ability levels and backgrounds are welcome. This is a wonderful opportunity to be in wild nature without the need to backpack or worry about long hikes which can be hard on some of our bodies.
On Our Women's River Retreats You Can Expect:
Playful daytime river canoeing and bathing and hiking and evening campfires to enjoy the night and prepare for the solo.
A 72-hour intentional solo after setting up base camp among the red-rock canyons.
Preparation for the journey home with the support of a new community of friends
---
Ripples Retreat for Women
Will be designed upon request for your group.
Women lead. Women leaders tell us… We want to be in the company of women who are stepping out to be great leaders. We want to share stories of how we bring our strengths and overcome our shortcomings. We want to discover and celebrate how we manage our lives, work and passions, we want to create and re-discover our own artistry.